Choosing a Clog
WHICH CLOG IS SUITABLE FOR YOU?
There are many different kinds and brands of medical and nursing shoes for those who work in the healthcare sector. Medical and Nursing shoes and clogs are available in every price range and in different materials and levels of quality. The shoe that best suits you depends on what kind of work you do and what you need your shoes to do.
We hope the information below will help you choose wisely from the different shoes available in NurseOClock
1. MATERIAL
Leather. The advantages of leather shoes and clogs are that it is a breathable material that is also durable. Leather tends to mold to your foot so generally is more comfortable to wear. For people that are on their feet all day that's important. The downside is that leather shoes are generally more expensive to buy.
Plastic. Plastic clogs have the advantage that they are lightweight and easy to clean. Plastic can also be durable and are usually less expensive. Some models are also autoclavable.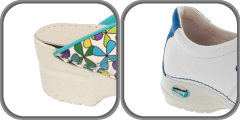 2. OPEN / CLOSED HEEL

An open heel allows the shoes or clogs to be slipped easily on or off. It can also provide additional air to the foot. Open heeled shoes will often come with an adjustable heel band that helps the shoe to remain in place on the foot.
A closed heel gives more support to the foot and more stability when walking. A closed heel also allows you to place insoles in your shoes.
3. SAFETY REQUIREMENTS

Anti-static. Anti-static shoes have a resistance which check any accrued electrical voltage discharges. These shoes can be used in all environments.
Anti slip. Shoes with a non-slip sole have a sole which is designed so that the sole of the shoe creates a lot of friction. As a result the chance of slipping is less.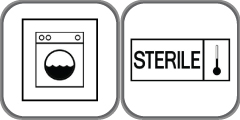 4.HYGIENE REQUIREMENTS
For hygienic purposes you may require autoclavable shoes.
Now days you may want to be able to wash your work shoes in order to keep them hygenic and clean. NursingCare Wash & Go Shoes are machine washable up to 30 degrees!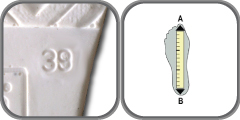 5. SHOE SIZE
The sizes of medical shoes and clogs will generally correspond to the sizes of normal shoes. When in doubt, choose a larger size. In our experience more often than not shoes are exchanged for a larger size. If you are still doubting, you can always email us with any questions or personal preferences. We try and include in the shoe description details, such as, preferable for wider or a slimmer foot. Always ask yourself if you prefer a tight or loose fit and choose accordingly for example closed and open heel will give different fits. If your new shoes do not fit, you can send them back and exchange them with us.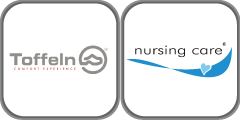 6. BRANDS
NursingCare is a Portuguese brand that designs shoes specially for healthcare professionals.
Sanita clogs are one of the most popular and well known brands for medical clogs.
Toffeln shoes and clogs are from the United Kingdom. They have a wide range of models and are very popular throughout Europe for their high quality and usability.
Tjoelup clogs are contemporary design clogs with a high quality finish from The Netherlands.
Wock shoes are all autoclavable making them optimal for cleaning, they have also a wide range of models and styles available.